well, i'm home now. reverse culture shock is weird, like what's the deal with this english thing?
first full day back, hit up half price books and got a whole slew of records, including my new fave
the beach boys "surfer girl", feat.
in my room
, my winter break ballad. the kinks greatest hits i
purchased in genova during fall break was all it lived up to be, too bad i need a new stylus for
my player [it's already been ordered, thx].
already visited the kristkindlmarkt downtown with maxie the rockstar, bumped into frau apel,
only to inform her that i've forgotten whatever german i didn't really learn in highschool, but
hey i know italian and broken chinese. the brats were better at the santa croce kristkindlmarkt btw.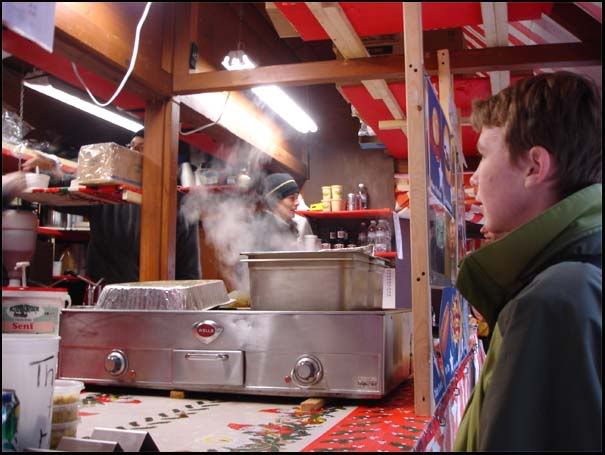 also went to the dmv to replace my license and i met a boy reading dante's inferno while we waited
for our pictures. total sweetheart.
took the bus around, then took the train. met up with trevor for lunch, had a chicken pot pie at
the 11th city diner with a cream soda.
things are so cheap here, even the pricey things.
happy birthday grandma btw.
amalia, you really coming to visit?
and landuh, you still surprise visiting too?
i'm in iowa for the weekend, let's meet some cuties.
hey you went to rome right?
yeah, i think so.
me and one of the many triumphal arches in rome.
me in the forum with lots of old bricks.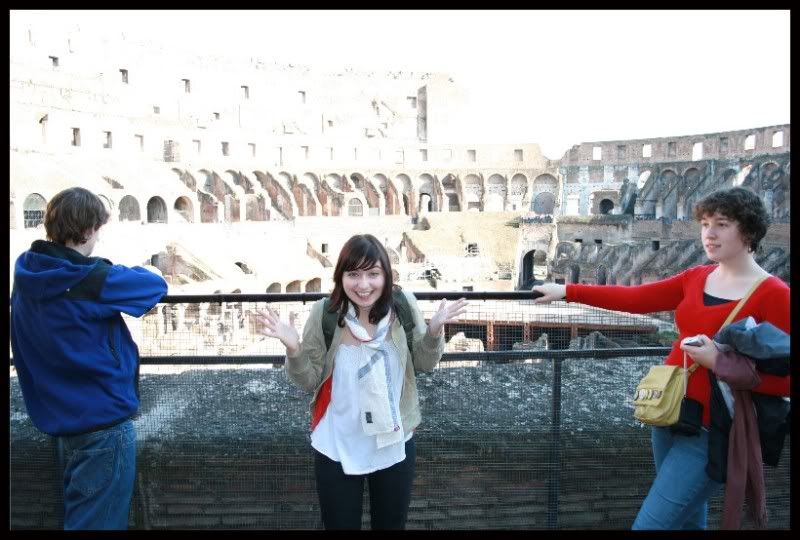 hey there's that place where they filmed "gladiator" and "300".
hey ace what are you doing to my face??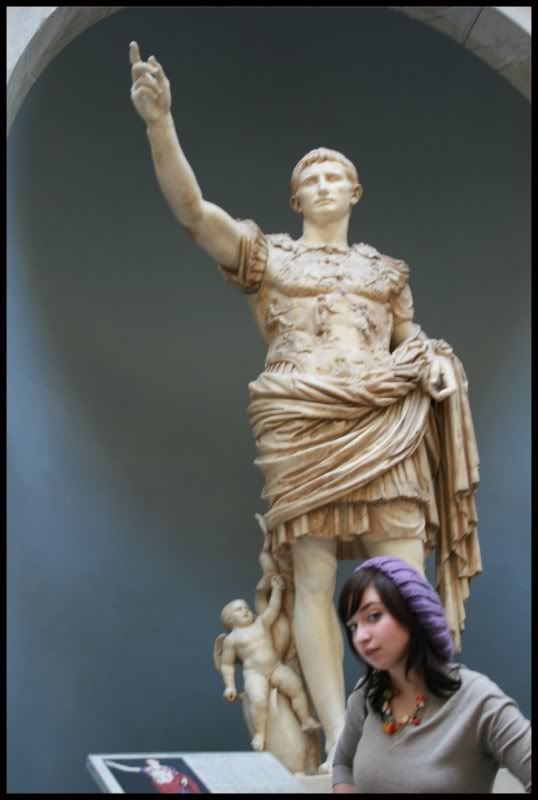 hey look at that tight augustus of primaporta. we like studied that in intro.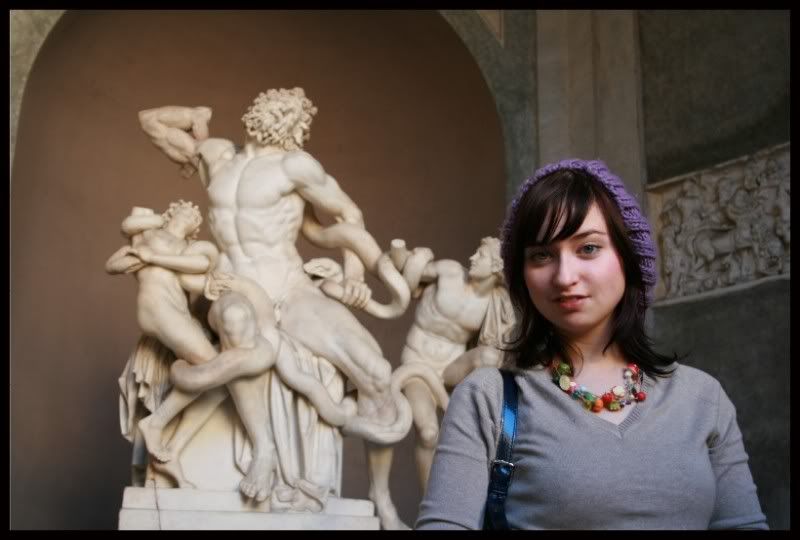 and lacoon and his sons. the uffizi has a replica, doesn't cut it. vatican has the best art collection.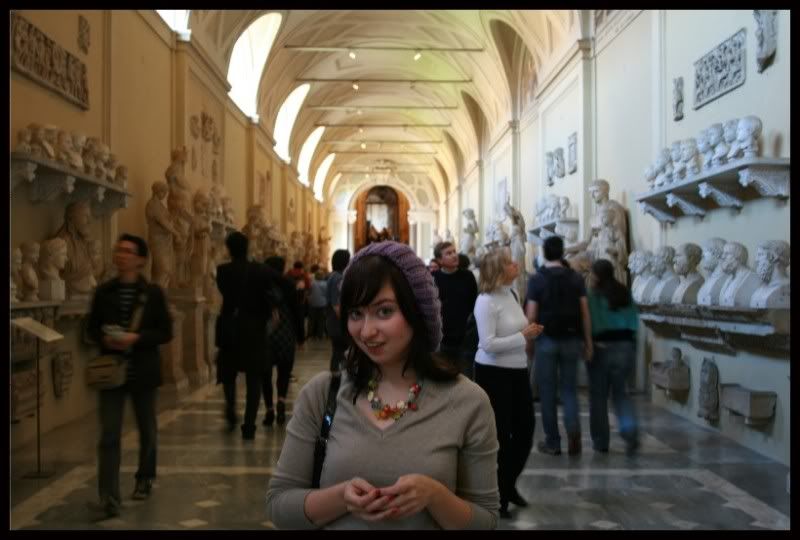 check out all those busts.
st. peters is seriously bigger and more beautiful than greg gilbert led us to believe.
out in the piazza with pretty lighting.
hey they have graffiti in roma too.
i'll keep posting now that internet exists.
oh AND i gained 15 lbs thanks italia and fishsticks. now nothing i own fits. oi vei.


lexie frensly, can you show me how to dress please?