currently listening to: the dodos [xmas mixtape for someone special]
currently reading: gabriel garcia marquez [one hundred years of solitude]
yesterday was alright. you know a little bit of art history. a lot of
soup. and i finally watched "mamma mia", thanks mom, it was way cute.
and i had abba in my head all day and night.
the basketball game against grinnell was fun, i guess.
jazz exam was like weird and easy.
photos from this weekend look lovely, i just hate having to slap words
across my images for my photo assignment. ew. words on pictures.
chez willy's, a play, and then sippin' with josh tonight.
v-day is around the corner, find a v quick.
today's outfit reminds me of ballerinas. and how i told gaby in france
that i was going to start dressing like one after being inspired by
degas. here goes.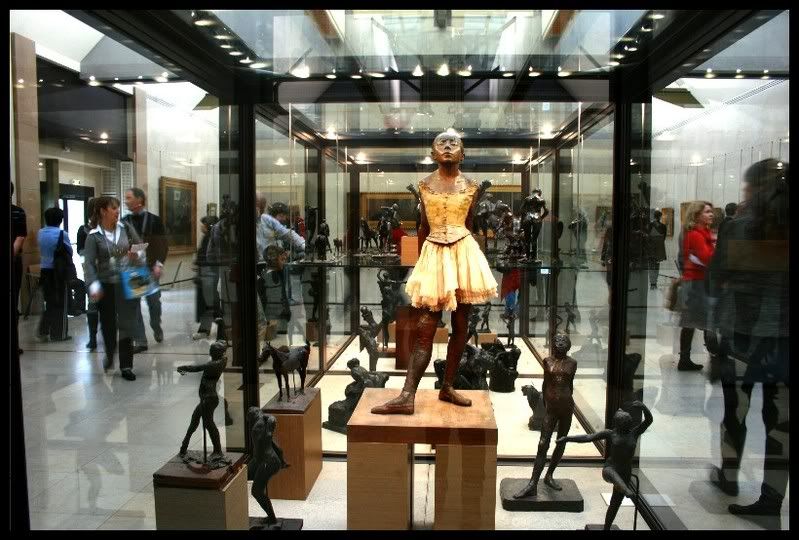 bow mine from childhood, shirt thrifted, necklace thrifted/found object,
earrings gift from ex, dress american apparel, leggings american apparel,
flats h&m