currently reading: swatches: a sourcebook of patterns with more than 600 fabric designs
currently listening to: e-603 [torn up] (omg blink 182, matt and kim, what else will he think of?)
I CUT HALF OF MY HAIR OFF
okay so let's backtrack.
i went to the foot doctor in hopes of alleviating foot pain from running, only to be told i need to have xrays taken, orthodics made, and a bone scan done, due to, get this a possible stress fracture. all of these added dr.s appts have thus made it impossible for me to go on my roadtrip (started yesterday). guess summer's ending a little early?
i've also been told i need gum graft surgery.
google it
. it looks sick.
but on top of all the bad news this week has been insane!
lexie
came to chicago for the day/night last friday and we got to play play play. we got lunch at panozzo's, only the most authentic italian deli ever. and tried to avoid the heat. shopped till we dropped, got caribou coffee, had a delicious bbq, then went to too much light makes the baby go blind. the kelly clarkson flashmob was totally tight, and they ordered a pizza for the entire audience and cut it into 150 tiny bitesized pieces. all in all, a great visit.
then the next day clay and the members of
starscreamny
(
damon
and george) came to chicago for their tour and crashed at my place for the weekend. but that didn't stop me from attending the BLINK-182 CONCERT which was out of this world. they rocked it, and played basically the entire self-titled album which i wasn't expecting. and they played "josie" which is in my top three fave songs. i tweeted the entire show.
the next few days were a blur.
clay
was in town, hung out with the starscream boys and
anamanaguchi
whom they were touring with. went to a real bizarre houseparty with 8bit banjo and duncan sheik 8bit mashups, drank sparks, and found a maggot colony. also went to this adorable columbia show/houseparty and fell in love with the neighborhood/apartment. plus it was walking distance from la pasadita(s), my fave taco place.
all in all the last few days have been amazing and fun filled. busy busy. everyone has departed and people are getting geared up for b2school season. i'm currently working on a zine for orientation week, so get ready for that to drop.
now for some photographs from iceland day two:
david petting a kitty [as he often did]
adam at an icelandic hotdog stand [our favorite part of iceland]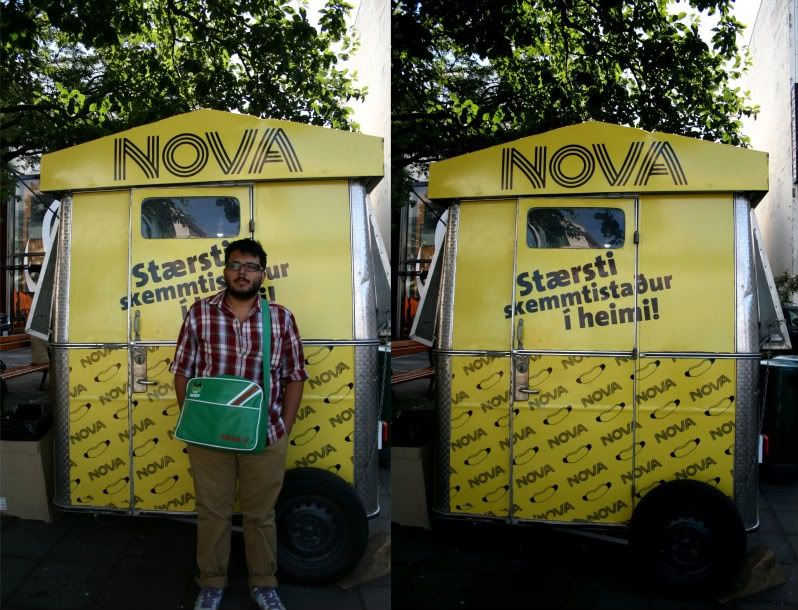 gorgeous commissioned street art
more art of all sorts
how to tie a tie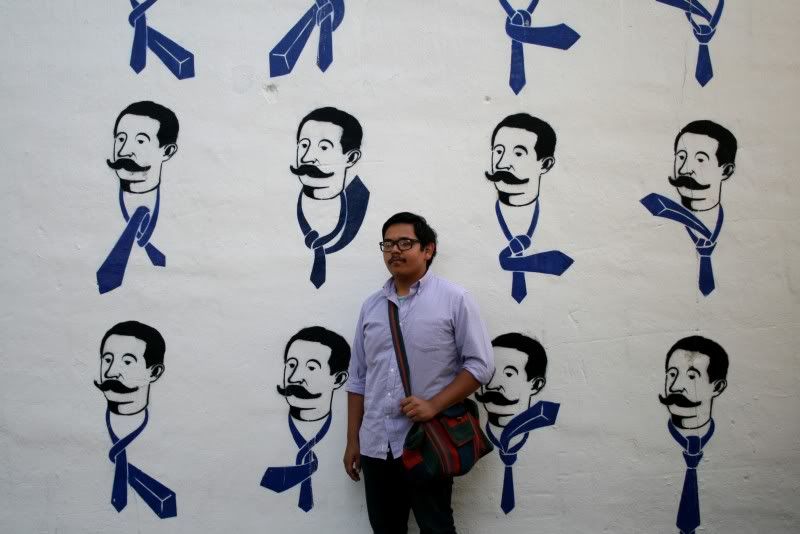 off to go pick up my two rolls of film from walgreens.
word up.