currently listening to: Hostpital Bed, Hands Remember, & I Sing I Swim [Seabear]
currently reading: The Adv. of Huck Finn [Mark Twain]
currently into: MY PURPLE LEVI'S CUTOFFS and MY TITANIC POSTER
currently excited for: BLINK-182 CONCERT TONIGHT
Iceland was really the best thing ever. Seriously, if you have the chance go there. Summer is cool and gorgeous. Winter is cold and gorgeous. You either have 24 hours of daylight of the Aurora Borealis. Take your pick.
We missed our original flight and were stuck in Boston for the day. Adam dicked his way into getting us a hotel paid for by United. Thx United. We backpacked around Boston for a few days, ate chowda, and decided we never really wanted to go back to Boston, then called it a day.
But Iceland, that took our breath away. Here are some photos from our first day wondering the streets of Reykjavik.
These next few are from an old lot with lots of broken glass and garbage: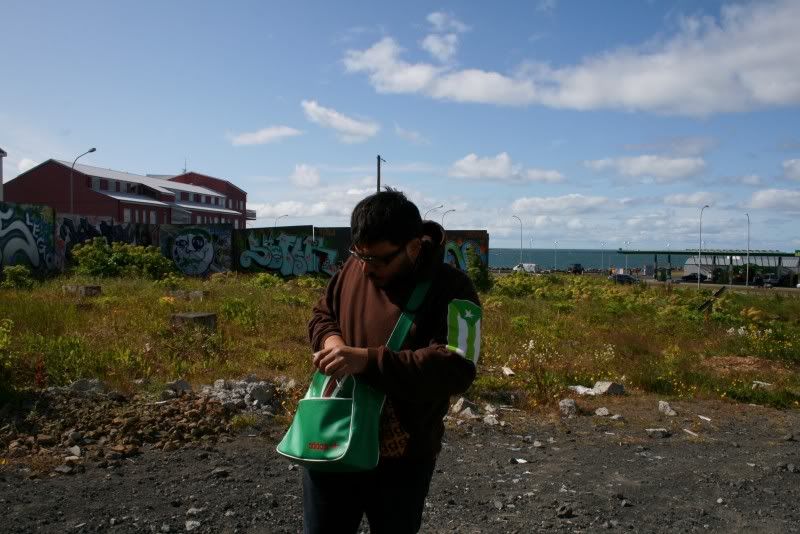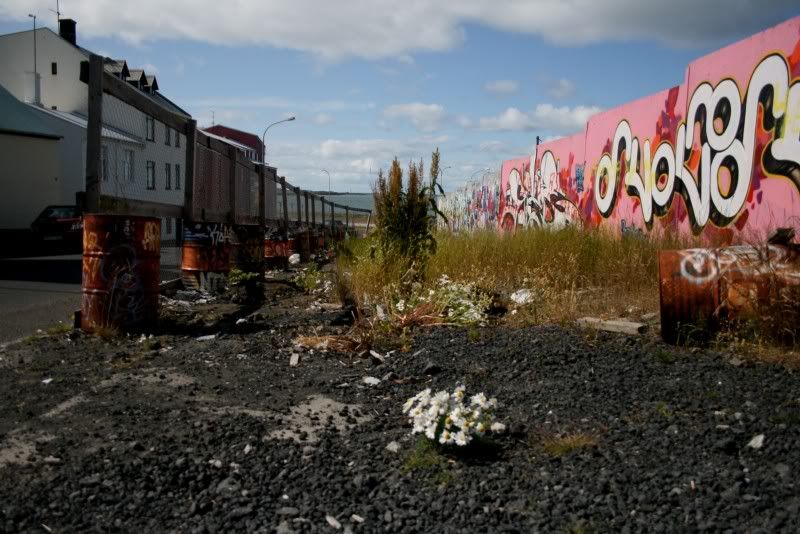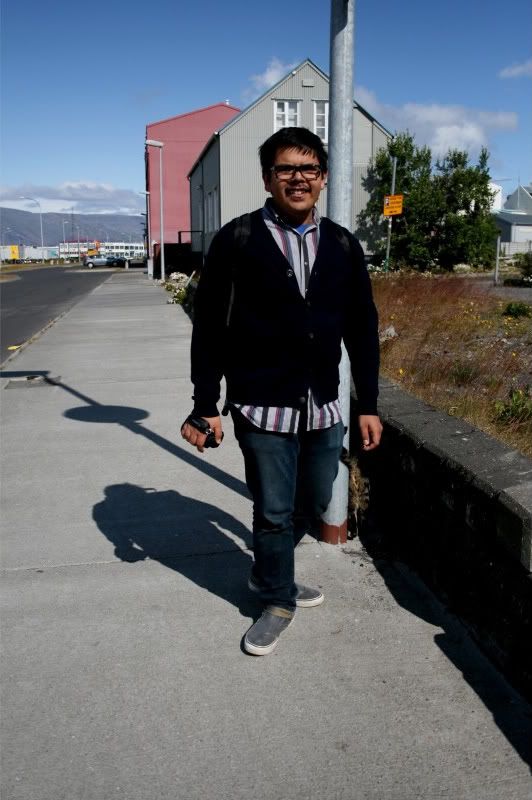 And this is a poster for the Icelandic production of Grease, notice the change in hair color.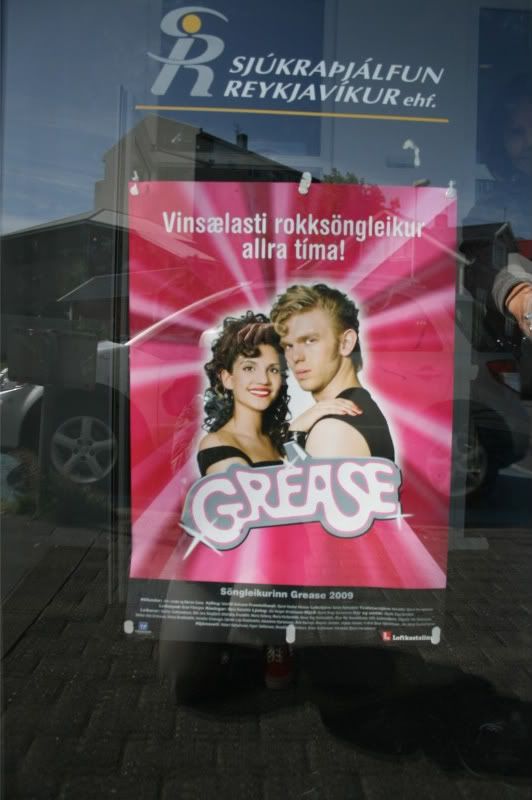 Inside of the cathedral where we kept ending up for some reason.
The duck pond that we always found when we were lost but never when we needed to go there.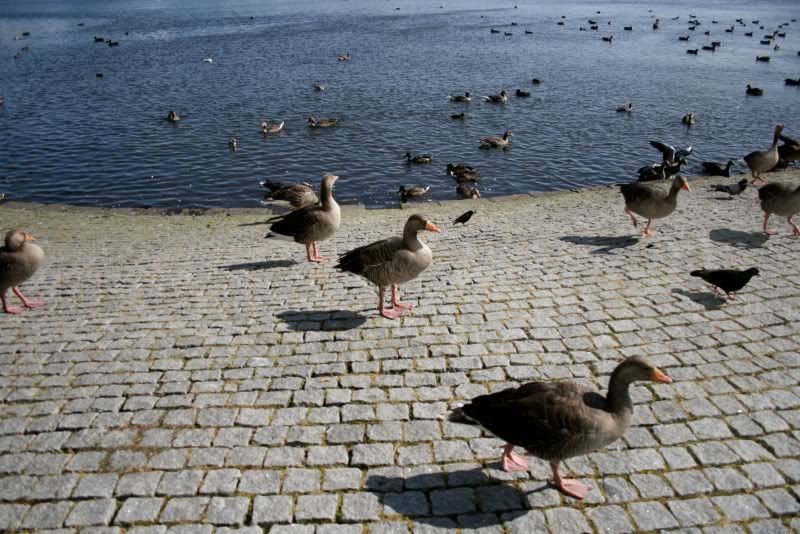 From the other cathedral that looked like a lava volcano.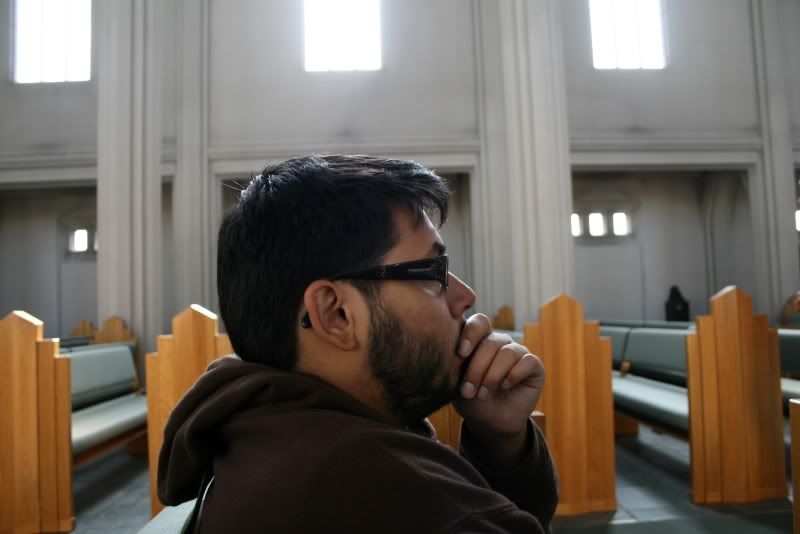 This is how bright it is around 6 or 7 at night, just look at the color of the sky!!!
And this is one of my favorite parts of Reykjavik. There is this thing I like to call Window Kitsch, that is that 75% of windows have something on display in their windows, from tiny porcelain kitties, to a vintage Porky the Pig light, to red glass vases, and fake plants. I tried to photograph as much of these as possible, because the charm and cuteness factor was too much to ignore.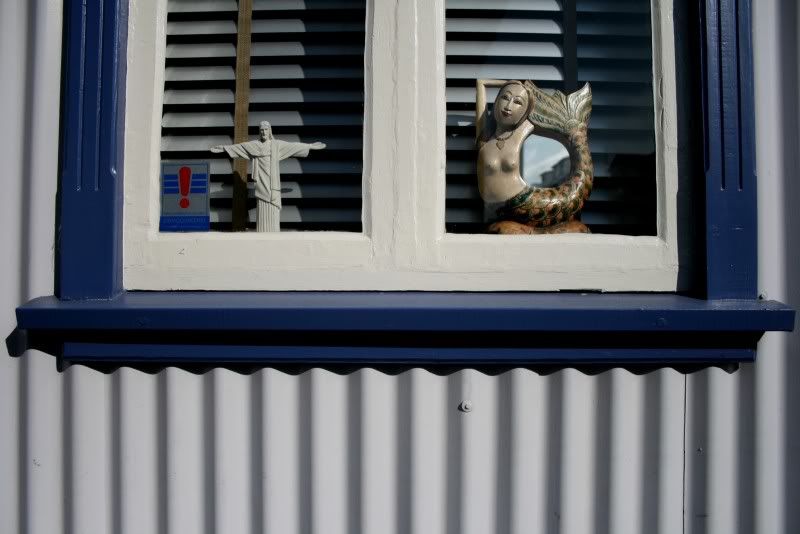 IN AMERICAN NEWS:
Lexie [http://copperoranges.blogspot.com/] is in town with her bff Katherine (sp). We had a fun filled day of shopping, gossiping, and catching up. I'm getting really psyched for school next year! And we went to TooMuchLightMakesTheBabyGoBlind last night, which was AMAZING. GO IF YOU'RE IN CHICAGO.
Only a few days till I'm done with doctor's appointments and heading out on my roadtrip across the United States.
This summer is flying by, BUT I'M LOVING IT.
I CAN'T STOP LISTENING TO SEABEAR.
I AM SO EXCITED ABOUT EVERYTHING.
I LOVE THROW-AWAY CAMS.