currently listening to: rilo kiley [the execution of all things]
currently obsessed with: dexter and lookbook.nu [ask for an invite!]
so chicago has been absolutely fantastic. since i've been back, i have managed to do a whole
big bunch of things, including thrifting, family time, and yes, eating lots and lots of delicious food.
clay and i spent our first full day in chicago with grace and sophie. we waited in line for an hour
at hot doug's friday just so we could enjoy the world famous duck fat fries, and my personal
all-time favorite, chicago style hot dogs. after, we hit up the village thrift on roscoe, where i
picked up a silk nautical blouse, a denim vest & jacket, and another sweater shirt to add to my
collection.
after thrifting we visited molly's cupcakes on clark for a delicious treat! i had the raspberry
chocolate cupcake, and clay had a turtle one. for those of you who haven't been, molly's
is an adorable cupcake shop that has yummy little cupcakes, a swingset bar, board games
galore, and it's very own "sprinkle station" where one can sprinkle their own cupcake to
their heart's desire. i have a sprinkle addiction, and this little shop totally met my craving.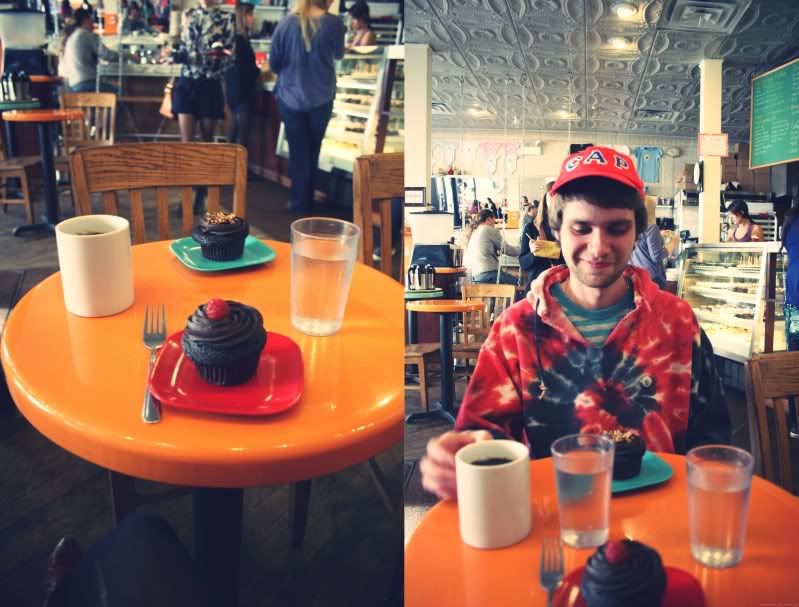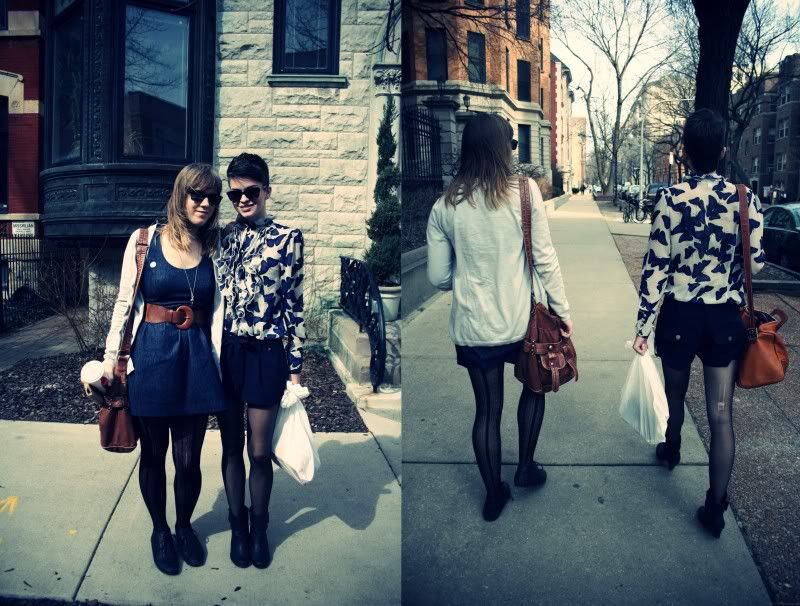 photographed above: molly's cupcakes, clay being clay,
the wiener's circle hot dog stand, mies van der rohe architecture,
& grace and sophie looking lovely in the c
ity
i've been really into brown, blue, black, and yellow lately. sometimes, i sit and daydream about
outfits, always consisting of those staples. this levi's shirt is one of my prized possessions, being
that it has pockets, is linen, and without fail always has wrinkles which i can appreciate.
tie & purse: various antique stores, shoes: cole haan,
skirt: american apparel, shirt: levi's rinacente, jacket: forever 21