currently reading: minor robberies [deb olin unferth]
currently listening to: kate nash [my best friend is you]
So much has happened in the last eleven days! I can't believe that eleven days have gone
by! And with each passing day we come one day closer to graduation, which is terrifying
and exciting at the same time. Here's a bit of a sum up list of all the fantastic things that
have been happening as of late:
+Portobello Thursdays
+BBQing on Ben & Evan's porch
+Acing my Philosophy of Feminism quiz.
+Receiving a Titanic puzzle in the mail.
+Kate Nash's new CD.
+Kathy, Zac, & Abbie's art opening.
+Angels and Airwaves with Ben, Clay, & Val.
+Family time in Chicago.
+The Hyde Park Jazz Society.
+Urban Belly for ramen with Clay.
+FLUNK DAY!!!
+CLAY!
+Eating at Q's Cafe a lot!
+Fantastic weather.
Ben Scott & I are also working on started a Knox College Fashion zine titled Youth Style
& I'm including some of the pictures from our first shoot done on his lovely porch. We're
pretty pumped about getting this thing printed, it's gonna be tight.
Basically this past week & a half has been really lovely. There are your average bumps in
the road, but with nice weather and fun friends, it's getting harder and harder to whine
about things these days. I'm still busy as ever, but this next month is something to remember.
BBQ on Ben & Evan's porch
YOUTH STYLE UNLEASHED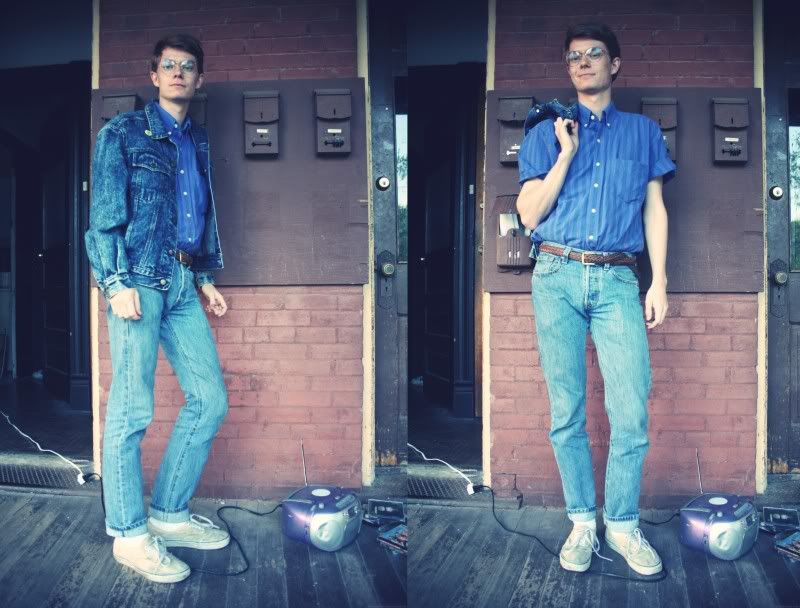 ben scott, youth style
katie hart, youth style
sandy caribou: youth style
blouse & belt: thrifted, skirt & cardigan: american
apparel, tights: zara, sandals: target