currently: writing my last two papers at college
i'm sitting in a study lounge in my building trying so hard to get work done.
BUT IT'S SUPER HARD WITH IT SO NICE OUT AND MY SYMPOSIUM
COMPLETED. the symposium went really really well & and i am so grateful for
all of those who came [including lexie, my mom, and my sister who came from
china and surprised me!!] i couldn't have done it without the support and encouragement
from my friends and family so THANKS!
all i have left are two final papers, so please please, send me some
good vibrations and energy to do this. i hope to be done by friday so i can make
the seven hour drive to kentucky to be with clay before seniors and GRADUATION.
wish me luck.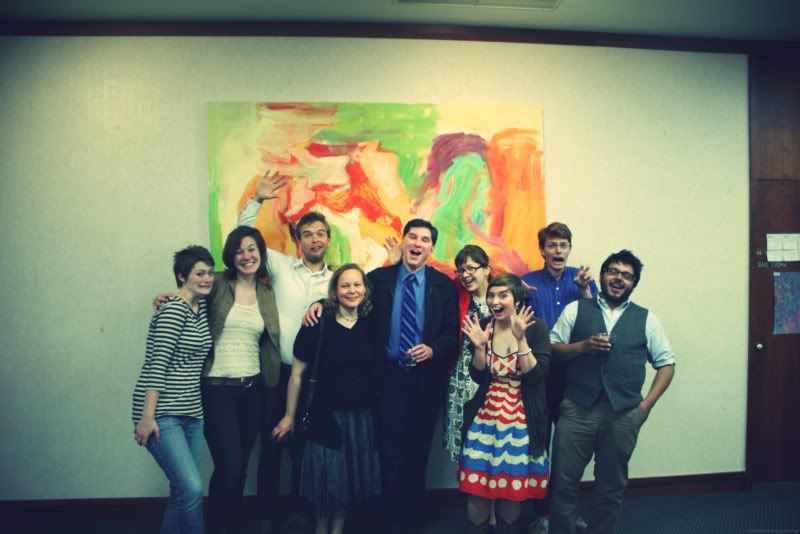 Art History Seniors with our mentors Greg and Sherry
shirt: shameless at loehmann's, shorts and shoes: h&m, tights: target, scarf: consignment shop in california, necklace: gift
these pictures were taken behind the knox college sign. boy oh boy am i gonna miss this place!