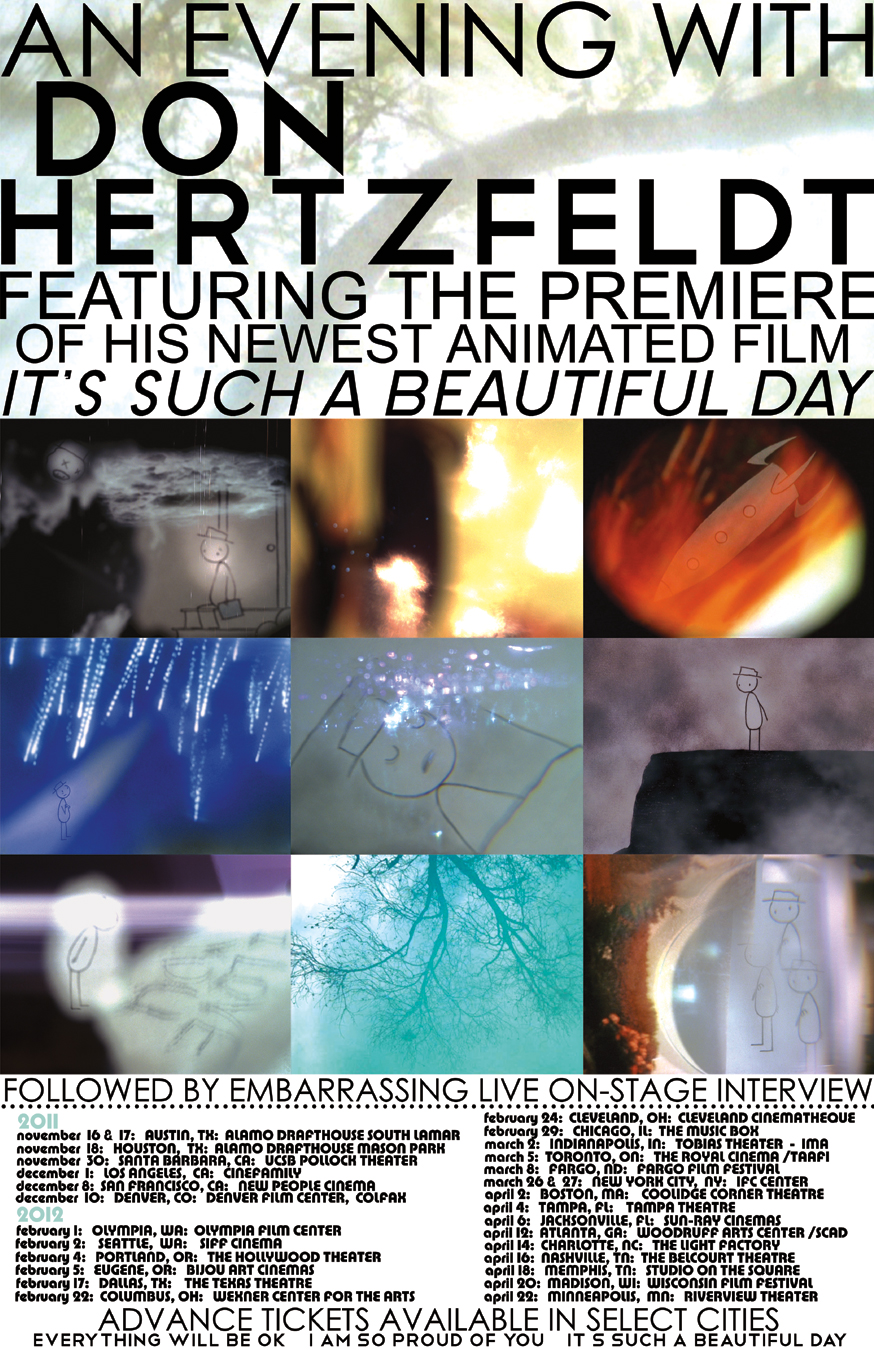 The Music Box Theater
will be screening a new film by
Don Hertzfeldt
as well as selections from his collection of work. I was first introduced to Hertzfeldt's work back in my intro to art class in high school. The first thing we watched was the
Rejected
series, a 10 minute collection of his work that had been rejected after being submitted for use in the commercial market. It had me squealing with childlike laughter and delight. In fact, my sister and I occasionally find ourselves quoting from the weird black humor clips, lines like "My spoon is too big" and "MY ANUS IS BLEEDING!!!!" I know, what freaks we are.
When I found out that my favorite theater was going to be screening his work AND holding a Q&A, I asked Spencer if he wanted to go, only to discover that he too LOVES Don Hertzfeldt. This guy continues to amaze and surprise me! So tonight is yet again another date night at the Music Box.
And now, without further ado, I give you:
Rejected
.
If you're interested in attending this event, tickets are $15, and available
here
.